The Red Planet Blues
9th Circle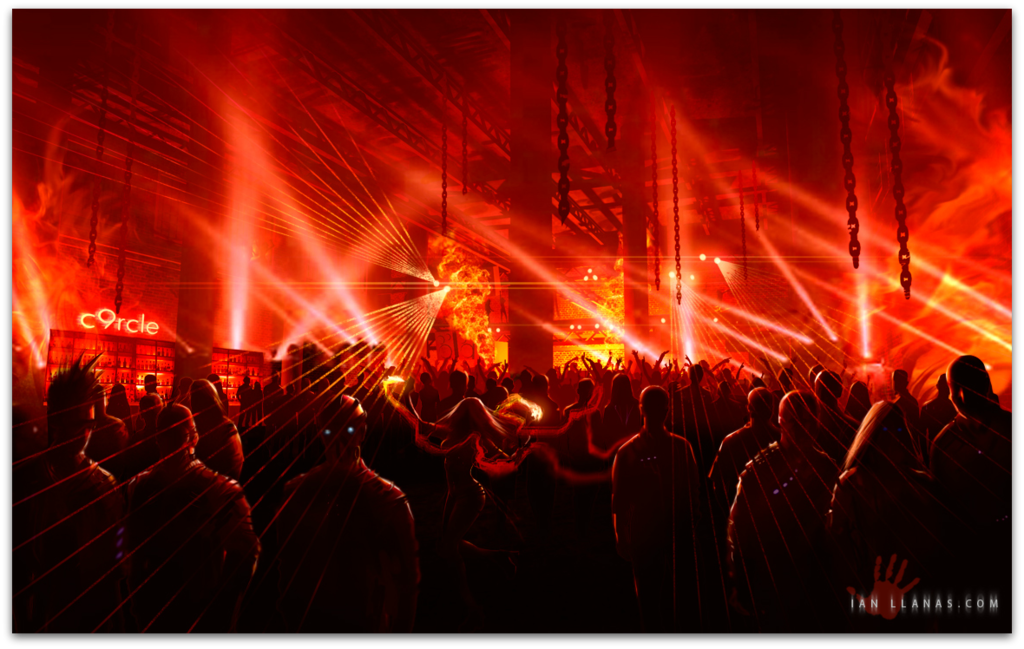 The bouncer eyed both women for a moment, but finally gave them a nod. "Aight," he shouted. "Go on then. The band's about to take the stage." Once the two women were past the large bouncer, they could catch glimpses of the club scene unfolding on the other side of the curtain. Despite being a warehouse, the 9th Circle was heavily redesigned to look like an industrialized club from Hell. Red lights bathed the entire club in a sinful light, while gouts of fire erupted intermittently from the stage. Chains dangled from the ceiling, swaying and clanking over the undulating crowd that had gathered on the dance floor.
Backstage, beyond the hub of buzzing stage hands, sound guys, and managers making last minute preparations for the gig, the two women spotted what could only be the rock group exiting from the northernmost changing room. One of them was Hans, the target, and it was clear that he was not wearing his commlink. The band moved down the changing room stairs and filed upwards onto the stage, waiting in the wings for their show to start. -S01E01
9th Circle was the scene of a riot/shooting during a concert on 4/11/92.